History of Raymore Christian Church
As early as 1975, many residents of Raymore began to dream of a Christian Church within the city limits of Raymore, MO. With more residents of Kansas City moving south, the dream began to grow more. The dream began to become a reality when Merle Mott donated land to the National Benevolent Association with their commitment to build a senior citizens facility and Church on the land. Thus, Foxwood Springs Living Center was established with a corner of the property set aside for a church to be founded.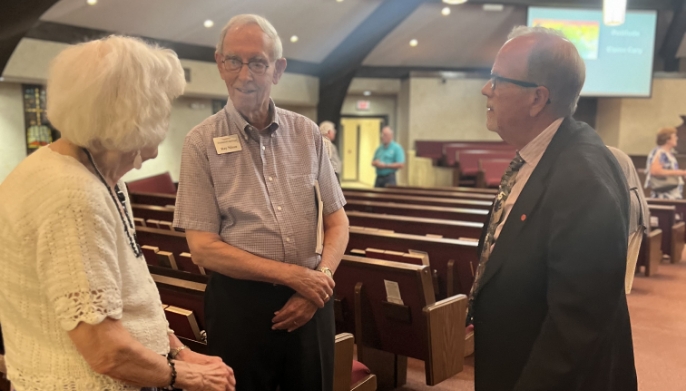 Raymore Christian Church - What We Believe
Christian Church (Disciples of Christ)
Raymore Christian Church embraces the following beliefs of the broader Disciples of Christ denomination: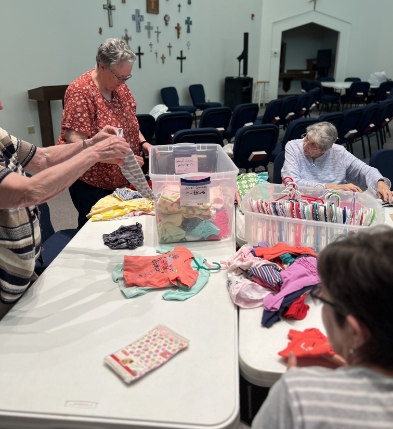 Identity Statement
We are Disciples of Christ, a movement for wholeness in a fragmented world. As part of the one body of Christ we welcome all to the Lord's Table as God has welcomed us.
Communion
We practice unity and inclusion at the Lord's Table. All are welcome to the Lord's Table for the sake of mission and for the sake of the world as the one family of God. We celebrate communion every Sunday. That's why we use a chalice as our logo.
We practice believer baptism
A person makes the individual choice to follow God's call. Baptism is a basis of membership in the Church.
We study scripture for ourselves
We are called to study and read scripture for ourselves by critically and thoughtfully taking into account the history and background – the context – in which it was written. We believe every person is called to serve God – the idea of the "priesthood of all believers."
We are a movement for Christian Unity
We honor our heritage as a movement for Christian unity by cooperating and partnering with other faith communities to work for bringing about wholeness – healing and justice – in the world. We also honor the heritage of Christian unity by staying together in covenant as a witness to the world that even when we disagree we can still make room, welcoming all to the table as Christ has welcomed us."
For more information on the Disciples of Christ denomination, go to https://disciples.org/our-identity/.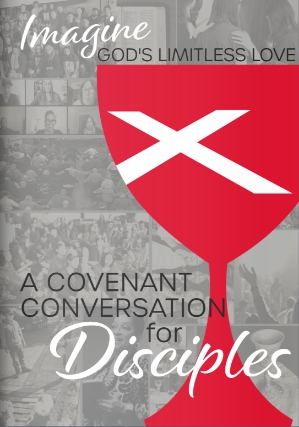 Outreach Projects and Agencies
Baby Grace –
Providing diapers and wipes monthly to low income families
Hosting an Open House quarterly for clothing and miscellaneous items for children, newborn to 3 years old, supported solely by grants and donations.
Food Pantry –
Operated by West Central MO Community Action Agency, s

erving families in Cass County.

RCC collects monetary donations used to help stock the shelves 

and collects donated food items.

Some RCC members also volunteer at the pantry.
Micah Ministry –
Operated by Independence Blvd. Christian Church.

Serving a hot meal to the community every Monday night

and providing space for a medical clinic 

provide donated clothing, linens, sleeping bags, tents, tarps, etc.

RCC assembles 50 hygiene kits per month to deliver to Micah

along with other donated items.
Manger Tree –
Adopt around 100 people from the Belton Welfare Association each Christmas and provide a grocery gift card, a Walmart card, and a gift for children under 18 years old.
Join us for Worship every Sunday morning at 10 am!
To learn more about our church leadership and staff, view our ministry team page.
Frequently Asked Questions About Our Church
We welcome all guests at Raymore Christian Church. We know that visiting a church for the first time may be intimidating. If you are planning a visit to RCC, here is what to expect:
Our address is 500 Peace Dr. Once you enter the parking lot from Peace Dr., park anywhere you would like. There is ample parking for everyone.
Is the church accessible?
Our building is handicap accessible from the main front door. A greeter will open the door for you. A handicap accessible family rest room is located on the main floor.
Where do I go when I enter the building?
You will be greeted at the main front door by one of our members who will direct you toward the sanctuary or adult Sunday school class and answer any questions you might have.
When do I need to arrive?
Adult Sunday school classes begin at 9:00 am and Worship begins at 10:00 am. People usually start arriving about 15 minutes before Sunday school and our Worship service.
During the Worship Service
Some people come in their Sunday best, others come in casual attire. All are welcome at RCC.
You're welcome to bring a Bible with you to follow along in Worship or Sunday school. Scripture is also offered on the screens in the sanctuary during Worship and Bibles are located in the sanctuary pews.
During our Worship service, children age 3-10 may attend Worship and Wonder.
What are Worship services like?
Our Worship service includes an adult choir and traditional and contemporary hymns. Our minister offers messages that prepare us for the week and challenge us on our walk with Christ. We celebrate The Lord's Supper each Sunday and all are invited to participate. You may pick up communion elements as you enter the sanctuary.
How are visitors recognized?
We ask that visitors fill out a Visitor information card located inside the bulletin each Sunday. Once it's filled out, you can place it in the offering plate located in the back of the sanctuary. Don't worry-we won't ask you to stand up and introduce yourself. We want you to have a comfortable experience at RCC and we strive to create a friendly and welcoming atmosphere to make you feel right at home.
Didn't find the answer to your question?
We'd love to hear from you! Please fill out a CONTACT US form at this website or call the church office at 816-322-0561. We hope you will join us soon at RCC!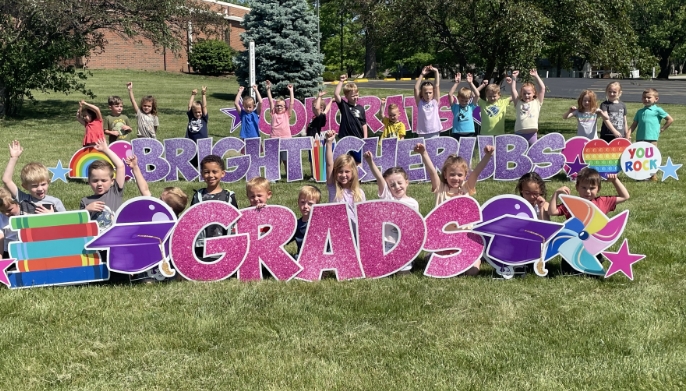 Early Beginnings of the Church
Meeting in the Community Room of the Community Bank of Raymore for that first service on September 14, 1980, over 155 people attended and 65 joined the new congregation. The congregation soon outgrew the Community Room at the bank. The first worship service in the new church was held on February 20, 1983. Throughout the years, additions have been made to the church. In 1987, the existing Fellowship Hall and classrooms underneath were added. Those classrooms would eventually become home of Bright Cherubs Preschool in 1998.